St. Augustine Amphitheatre | St. Augustine, Florida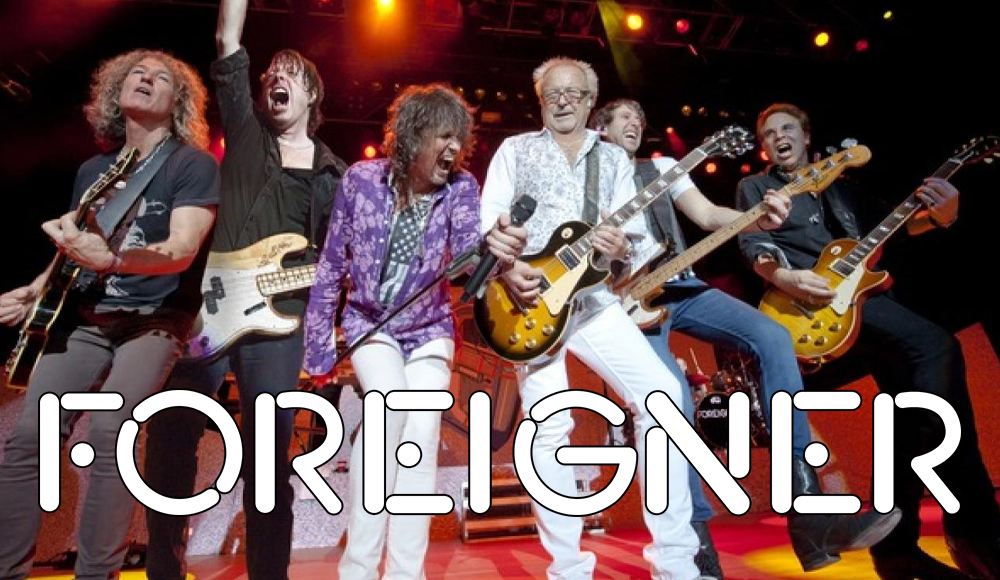 Rockin' the scene since 1976, the American rock band led by Mick Jones is taking it all out on its last hurrah, FOREIGNER - The Historic Farewell Tour. With more Top-10 hits compared to other legendary '80s bands, and an impressive catalog of multi-platinum albums, FOREIGNER is definitely a historical rock act for its astounding rockin' masterpieces including "Urgent", "Cold As Ice", "
Waiting For A Girl Like You", and "I Want To Know What Love Is". 40 years in the game, they continue to influence and amass generations of rock aficionados. Singing "Feels Like the First Time" in its early days, the band's Historical Farewell Tour will definitely feel like the first time - promising the same energy since their glory days. Part of its historical trek is a stop at St. Augustine Amphitheatre on Tuesday, March 12th of 2024. Bidding farewell to decades of chart-topping hits and sold-out tours, their grand encore is surely one to watch out for. Be part of FOREIGNER's history by booking your tickets now!
One of the '80s best-selling legendary rock bands, FOREIGNER, is staging its massive farewell trek. The Historical Farewell Tour kicks off this 2023 and serves spectacular shows with astounding performances of over 20 chart-topping tracks across their decades of hits. With more Top-10 hits than most successful '80s rock bands and a catalog of multi-platinum records, it's definitely a historical encore as FOREIGNER bids farewell to 40 years of acclaimed records and sold-out tours.
Formed by Mick Jones in 1976, the band produced a slew of iconic global hits including "Cold As Ice", "Juke Box Hero", "Urgent", "Hot Blooded", "Waiting For A Girl Like You", and "I Want To Know What Love Is". Having toured for decades across the world, FOREIGNER inspired generations of rock heads and the industry itself. They were given several accolades including 3 Grammy nominations.
"Foreigner is a completely revitalized band with a whole new energy that has won the hearts of our fans all over the world, and I want to go out while the band is still at the top of its game," Jones at age 77 told Billboard. "I had the idea that was to become Foreigner back in 1974, and I was 30 years old at the time. By the end of our farewell tour, over 50 years will have passed, and that's a long time to be on the road."
Despite their age and limitations, its members take pride in being at the top of their game. With its genre mainly being rock, it's definitely challenging to maintain that same energy and vocal capability to rock it all out like it's the '80s. Staging their massive farewell trek, they promise the same eccentric energy, stellar performances that won't disappoint.
"Many years ago, I wrote a song called 'Feels Like The First Time' and today we are launching one last worldwide tour," Jones shared, as cited from Live Nation. "We will be presenting a show that I know will have the same enthusiasm as our very first appearances," he added, explaining how they hope to visit every place they've been to over their career.
"While I'm sure our fans will have mixed feelings about the end of the road for the band, I know our shows are going to delight audiences everywhere."
While it's sad to see a legendary band bid its farewell, their influence and contributions to the rock scene will definitely make a mark for generations to come. "Foreigner has a brilliant and increasingly demanding catalogue of songs to sing and I refuse to give them less than they deserve. So, we're going to finish strong," lead singer Kelly Hansen shared in a statement.
As FOREIGNER hits the stage for one last encore, make sure you're part of its rich history as one of America's greatest rock bands by booking your tickets now!