St. Augustine Amphitheatre | St. Augustine, Florida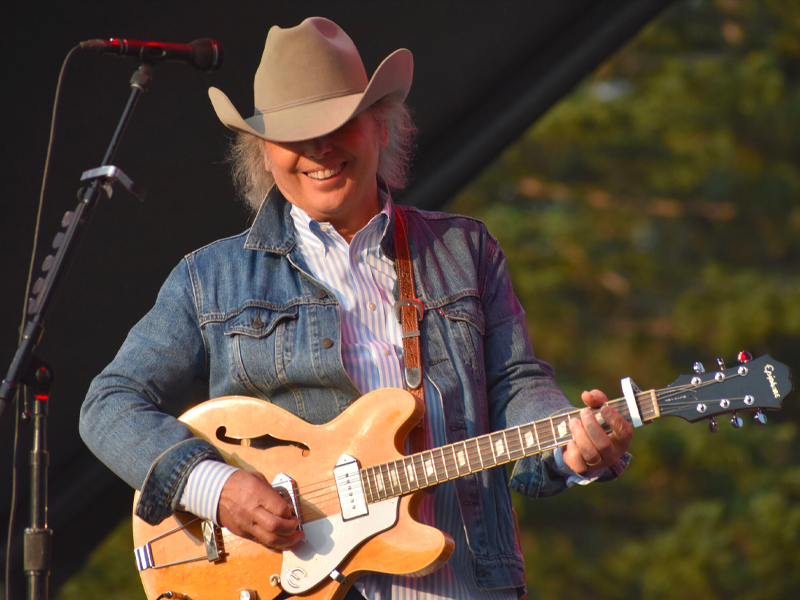 Dwight Yoakam sings Dixie, and indeed, you will too this November 17 at the St. Augustine Amphitheatre as the country music legend ignites the famous Florida venue. The iconic stage will be filled with authentic country music tunes from the award-winning artist whose music simply ages like fine wine. The picturesque and natural setting of St. Augustine Amphitheatre is perfect for all audience members to sing along to Yoakam's timeless hits, such as "Guitars, Cadillacs," "Honky Tonk Man," "Streets of Bakersfield," and "I Sang Dixie," among countless others. If you are looking for a genuine country music concert experience that will satisfy the Honky-Tonk vibe you are looking for, this is the show you shouldn't miss. The country icon will be joined by the American blues singer-songwriter Charley Crockett and Country singer Annie Bosko. With these incredible artists all in one stage, you are in for a delightful treat. Get your tickets now and prepare for an electrifying country experience that will make Florida extra hotter this November. Hit the "Get Tickets" link to reserve yours today.
Country musicians are known for their traditional approach to such a classic genre. Even though country music is as much contemporary as synth-pop today, its elements have endured through the decades and country artists. However, like with any other music genre, there are those rule-breakers. These artists are the ones that expand honky tonk to newer bounds. Among the most popular of this kind of country artists are Buck Owens, Merle Haggard, and Hank Williams, who defied traditional country, bending it to their distinctive styles. Today's most popular country music maverick is Dwight Yoakam. In the 80s, he brought forth country music that was stripped back to its olden roots. His style then expanded into a genre-defying mold. This became the reason why his fans are composed of an assortment of rock n' roll and country fans. Due to his out-of-the-box artistry, he is well-respected and considered to be the most explorative musician of the country music scene today.
 
Yoakam was given a guitar by his father when he was a kid. This event sparked in him a passion for music. Growing up listening to the radio during his past time, he gained a liking for the songs of Johnny Cash and Johnny Horton. His family was musically inclined, which strengthened his skill on the guitar and improved his singing. While in high school, he was pushed by his mother to join a band. He gladly did. This led to him seriously pursuing a career in music. However, he did not take off at first, which prompted him to move to Los Angeles, California. To gain more exposure, he performed at clubs and bars not only for country enthusiasts but also for rock listeners.
 
As the 80s came, Yoakam compiled enough tracks that he was told by his friend to make an EP. He did, and "A Town South of Bakersfield" came out in 1984. This record received considerable success, which gave him the opportunity to get signed. Two years after, "Guitars, Cadillac, Etc., Etc.," debuted and became a hugely successful album. In 1987, "Hillbilly Deluxe" rocked the charts, becoming a hit album. A cascade of critically acclaimed albums followed suit, which maintained his success well into the 2010s.
 
Alongside blues/ country musician Charley Crockett who is known for the song "The Man from Waco," the country legend will be performing at the St Augustine Amphitheatre on November 17. See them both there!