St Augustine Amphitheatre | Augustine, Florida
This year, things are heating up at the Death Cab For Cutie! On this special occasion, the incredible Death Cab For Cutie will grace the stage, live on Saturday 20th October 2018! Make memories that you will cherish forever – book your tickets today to see Death Cab For Cutie – live performance!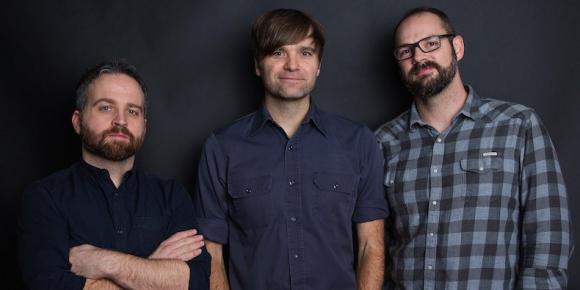 With their incredible albums and releases, Death Cab for Cutie have been rocking the stages since the early days of their career since they began in 1997. Together the talented group grace the stages and give fans exactly what they want, with a punchy set with slight surprises along the way. Death Cab for Cutie's members are of course; Ben Gibbard (vocals, guitar, piano), Nick Harmer (bass), Dave Depper (guitar, keyboards, vocals), Zac Rae (keyboards, guitar), and Jason McGerr (drums).
These guys create a perfect blend of sound, which has often been titled as indie rock, indie pop or alternative rock but with it's use of unconventional instrumentation, they haven't just stayed in the box and played it easy. Led by Ben Gibbard's creative arranging brain and his distinctive vocal style. This mixed with a group of the very best musicians, has crafted a long standing project. Since the late 1990's, Death Cab for Cutie have released a very impressive eight full-length studio albums, four EPs, two live EPs, one live album, and one demo album!
"It'd be easy for Death Cab to walk on stage, obligingly knock out some hits and then move on to the stuff they really care about but, Gibbard and co. are kinetic, jerking and twisting and guitar-dueling like teenagers throughout. This show felt important in a way that they only do if they really mean something to you,, Death Cab For Cutie meant more to us than they'll ever know. I really hope they keep making music, but more than that, I hope they never stop playing in my head."