St. Augustine Amphitheatre | Florida
Death Cab For Cutie, Chvrches & Pure Bathing Culture comes to St Augustine Amphitheatre on Tuesday 14th June 2016
What's in a name? These two bands names may sound uniquely bizzare, but they stand out, not only because of their names, but definitely because of their music. Death Cab For Cutie and CHVRCHΞS are playing back-to-back and touring together. Get the best of both worlds– indie-emo and electronica-pop from two of the strongest acts who represent these genre. This mesmerizing combination is worth the experience . If you're an alternative rock fan, don't miss out on the action, get your tickets now!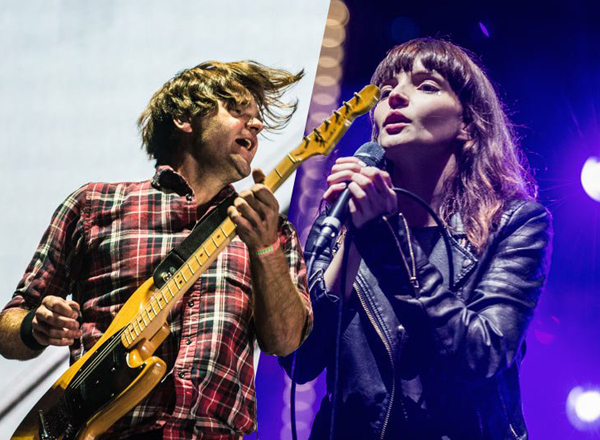 Though labeled as indie rock, indie pop, and alternative rock — Death Cab's music actually defies cookie-cutter definition. They are noted for the use of unconventional instrumentation. But it is with this blurred line crossing between indie and emo that makes them intriguingly fascinating to alt-rock fans and the so-called hipsters. Over the course of their over a decade long career, their catalogue of hits include: "Soul Meets Body," "Crooked Teeth," "I Will Follow You Into the Dark," "I Will Possess Your Heart," "You Are a Tourist," "Black Sun," and "Cath."
Scottish synthpop band CHVRCHΞS was formed in Glasgow in 2011. Their clean indietronica, indie pop, and electronic dance sound sparked interest despite the fact that they never have played any live shows. With the buzz growing in intensity, Chvrches later found themselves playing before a packed venue of bloggers, record label executives, and of course, an eager set of fans that have grown in numbers over the years.