St. Augustine Amphitheatre | Florida
Groundbreaking Pop icon, Cyndi Lauper is coming to St Augustine Amphitheatre on Sunday 12th June 2016! It's exciting news for any dedicated fan as Cyndi Lauper is taking to the stage after a 5 year break from the road. Her legendary career is known globally for the classics – "Time After Time" and "Girls Just Wanna Have Fun," these have become some of the biggest songs in music history. With her incredible fierce rock n roll energy, this superstar is one that everyone should see LIVE! Book your tickets before they sell fast for this wonderful summer night and witness her true colors!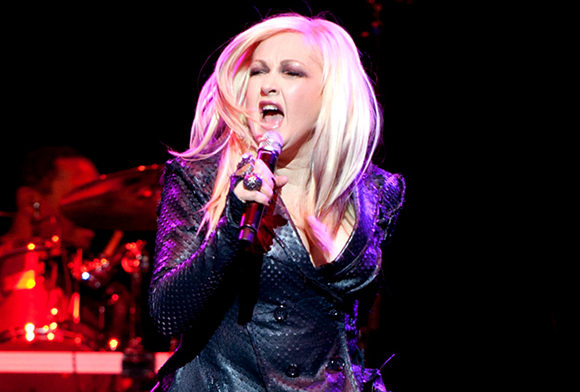 Cyndi Lauper needs no introduction as one of the most world widely celebrated stars of pop and new wave music throughout the 1980's to today, this hit maker is bringing her 2016 album out to her adoring fans this Spring to co-inside with her exciting tour. The record, recorded in Nashville and produced by Tony Brown, is dedicated entirely to her love for Country music. It includes tracks such as; the Wanda Jackson classic "Funnel of Love" and "Detour" with features special guest Emmylou Harris!
"I don't know if you listen to country music but I want to work with Seymour Stein – he was the co-founder of Sire Records – and I've always wanted to work with him. So I figure while I've still got teeth in my mouth let me go work with him!"
"I want to record all those songs I used to sing my guts out in my apartment to!"