St Augustine Amphitheatre | Augustine, Florida
You need to trust your Intuition and Walk A Little Straighter going to St. Augustine Amphitheatre this Saturday, September 10, to experience the country music greatness of the one and only Billy Currington. The Grammy-nominated country star will bring the excitement of his "2022 Intuition Tour" to America's Oldest City and perform his songs from his latest album with the same name. Together with the Americana singer-songwriter Noah Guthrie, Currington will light up the venue with his soothing and light-hearted vibe tunes, including his greatest hits "I Got a Feelin'," "Must Be Doin' Somethin' Right," and "Good Directions," among many others. This concert is definitely not just a Party for Two –– everyone is invited to have a blast. Get your tickets now!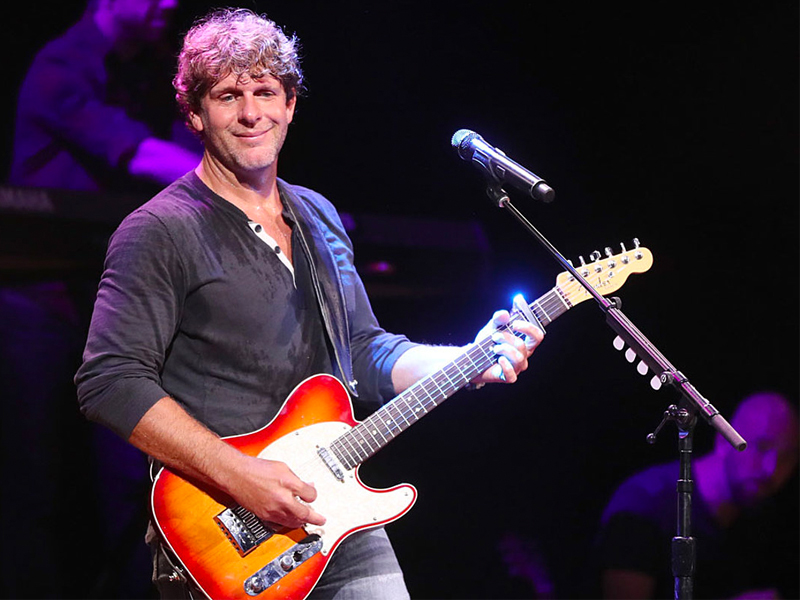 William Matthew Currington, best known as Billy Currington, is considered one of country music's stars. With seven studio albums in his belt, he has gained 18 charting singles on the Billboard Hot Country Songs and Country Airplay charts, 11 of which topped the said charts.
Through his music that has a soothing and light-hearted vibe, he has captured the hearts of many people since 2003. He immediately got recognized as a major country musician due to his debut album's hit singles, "Walk A Little Straighter" and "I Got a Feelin'." In 2004, he collaborated with Shaniah Twain for the song "Party for Two," which reached the top ten of the US charts. "Doin' Somethin' Right," his second album, brought his first top one charting singles, which are "Must Be Doin' Somethin' Right" and "Good Directions." His subsequent four albums continued his back-to-back presence at the top of multiple charts. However, his momentum did not end there. In 2017, his single "Do I Make You Wanna" reached 9 billion listens, the first US Billboard Country Airplay top charting song to do so.
In support of his 2020 album "Intuition," the country musician will go on a 16-day tour. After three years, he will be coming back to the St Augustine Amphitheatre in Saint Augustine, Florida, on September 10. Americana singer-songwriter and Glee star Noah Guthrie will accompany him. Join in with the fun and reserve your tickets now!