St. Augustine Amphitheatre | St. Augustine, Florida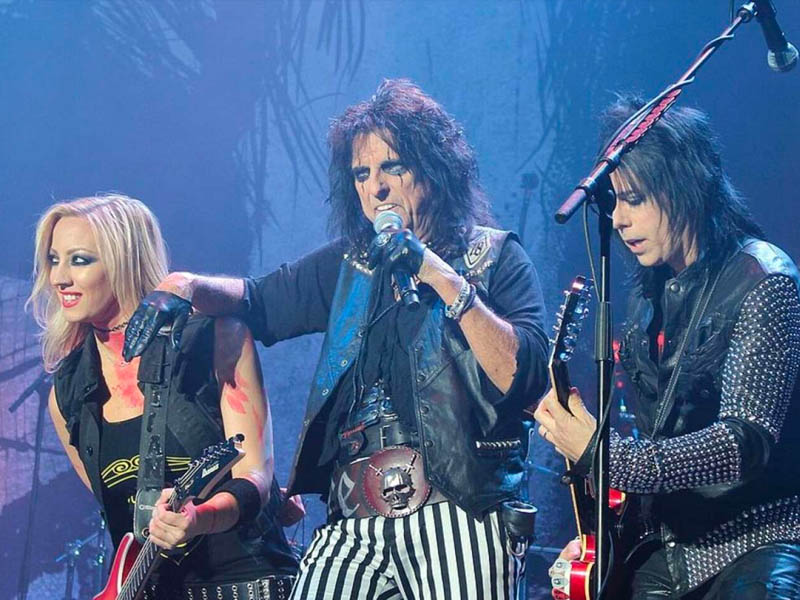 Following his Freaks on Parade Tour, legendary rocker Alice Cooper announced several more dates for his Too Close For Comfort Tour. The announcement for this "evening with" string of dates coincided with Cooper's release of his new single, "White Line Frankenstein." The hard-hitting song is just the first of many iconic hits that fans can anticipate for this upcoming fall tour! Among the newly added dates includes Wednesday, 4th October 2023. On this coveted show, Alice Cooper is set to conquer the St. Augustine Amphitheatre in Florida! This fateful day is anticipated to treat Floridians with Cooper's latest setlist, packed with incredible hits and new songs from his brand new album, Road! If you're looking for a hard-hitting concert to attend this fall season, this is it, and you better be grabbing some tickets now. Considering Alice Cooper is one of the greatest rockers alive, tickets to his show are bound to move fast! Click on the Get Tickets link now before you miss out!
Alice Cooper's latest album, Road just spawned another masterpiece. "White Line Frankenstein" is a wealth of new riffs with incredible guest guitar from critically-acclaimed performer Tom Morello. This single is said to carry Morello's signature riffs and solos. Meanwhile, the song also accentuates the fantastic musicianship of Cooper's guitarists Ryan Roxie, Tomy Hendriksen, Nita Strauss, drummer Glen Sobel, and bassist Chuck Garric. As usual, Cooper displays some high-powered vocals on this new masterpiece. In an interview, Cooper explained his excitement for the band's new hit, "'White Line Frankenstein' is a monster that we created. It's a truck driver who's been out there a long time. He's the king of the road. He doesn't live in a house. He lives in that truck. In the song, this surreal tough guy is driving on white lines for his whole life. So, 'White Line Frankenstein' would be his CB handle. It's monstrous and definitely a stage song."
"White Line Frankenstein" is just one of the new singles that fans can look forward to during Alice Cooper's St. Augustine Amphitheatre show. The shock rocker also released "I'm Alice" during the summer. It has been said that Cooper's latest album, Road, is produced and designed specifically to showcase the exemplary skills of his live band - that means no overdubs, and most of its tracks are guitar-driven. If you're a die-had Alice Cooper fan, you should not miss his fall tour as the setlist may be specially curated just to showcase this monster of an album.
Aside from new songs, fans can look expect a plethora of iconic hits from earlier releases. Of course an Alice Cooper show is not complete without "No More Mr. Nice Guy," "Under My Wheels," "I'm Eighteen," and "Billion Dollar Babies." These hits from his Alice Cooper band era will definitely take centerstage during his fall shows. Cooper's recent spring appearance at a festival in Florida also belted out solo era hits like "Feed My Frankenstein," "School's Out," "Poison," "Black Widow Jam," and more.
Songs from his new album, Road, have not yet made it into his spring setlist. That means fans catching Cooper's shows during summer and fall will have the first glimpse of his exemplary new work.
If you want to catch this incredible rock show featuring the one and only Alice Cooper and his kick-ass band at the St. Augustine Amphitheatre on Wednesday 4th, October 2023, you better hurry and buy your tickets now before it's too late!